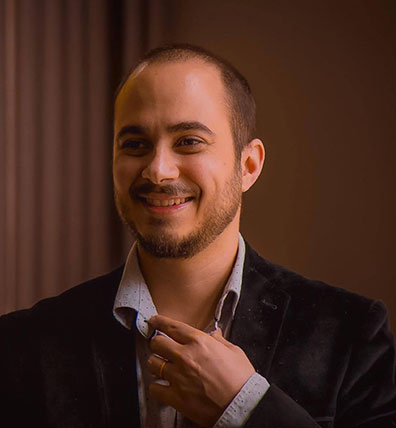 Music Composition
Rafael is a Composer and guitarist from São Paulo, Brazil; PhD student in Music Composition at UH Mānoa.
He received commissions from institutions like São Paulo Symphony Orchestra (OSESP), Hamburg Philharmonic Orchestra, Singapore Wind Symphony Orchestra, Orquestra São Pedro, Orquestra Experimental de Repertoire (OER), Baccarelli Institute Percussion Group, and founder of the paulista group Peixe Seco, a quartet consisting of Rabeca, Pífano Flute, Viola Caipira and Accordion to perform new music.
Rafael received fellows and awards from Funarte (Brazil contemporary music bienal), SBME 2012 (Electroacoustic music brazilian society), Witener Tage für Neue Kammermusik" and "Acht Brücken—Musik für Köln"—New Music in NRW, and "Forum Nueva Musica" de Córdoba from Goethe Institute, and was also composer in residency for the Mise-en ensemble (NY) at the I-Park institution in 2015, and Sound Icon Composition Competition (Boston).