D-101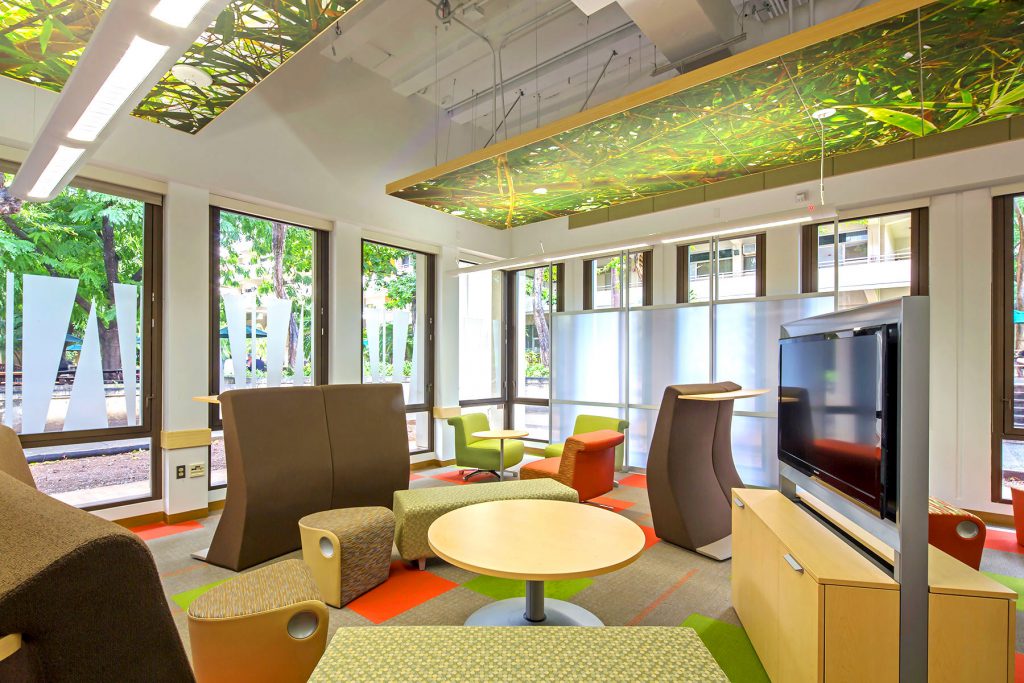 Approximate capacity: 30+ students
14 sliding opaque panels, white boards, and walls for writing.
Interactive board and additional technology available
D-102
Approximate capacity: 15–18 students
Compatible with laptop connections to AV (audio/video)
D-103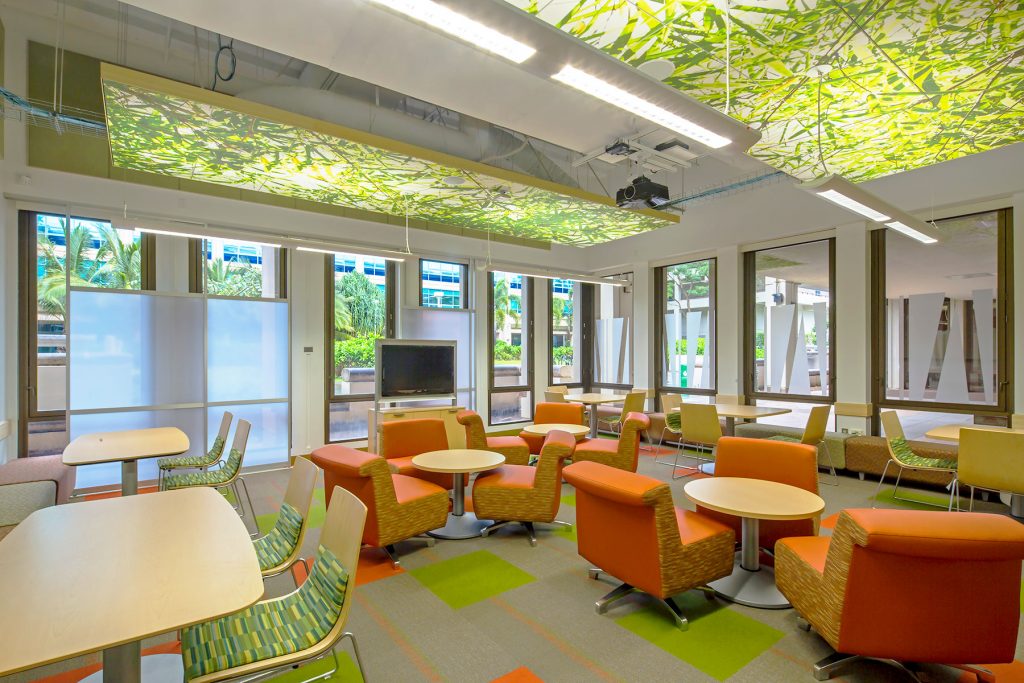 Approximate capacity: 20–24 students
Compatible with laptop connections to AV (audio/video)
21st Century Classroom Design Cultivates Collaboration
The new innovation zone at the University of Hawaiʻi at Mānoa's Sakamaki Hall features three new classroom spaces designed to create more engaged opportunities to teach and learn.
University of Hawai'i News, Published Sept. 15, 2014
The Story of the Sakamaki Innovation Zone
In response to the unique setting of Mānoa campus and influenced by the concept of agility in classroom and building environment, the Office of the Vice Chancellor of Academic Affairs (OVCAA) and OFDAS envisioned a present and future enterprise in which spacial and technological structures enable and sustain multiple and simultaneous platforms of teaching and learning, emerging from instinctively kinetic rather than monastic traditions.

The ecology of educational environments with regard to design and materials follows in the path of transformation in paradigms of teaching and learning that involve recognition of the:
Technology literacies of students
Desire of junior and senior faculty alike to generate transformations in their courses, their teaching, and in student learning
Movement at administrative levels to achieve a reconfigured educational enterprise.
Those were the constituents who participated in the design and execution, beta testing and assessing, of the effect of energizing spaces for engaged, innovative teaching and learning.
SIZ Receives Multiple Recognitions
The UH OFDAS' Sakamaki Innovation Zone won the Learning by Design Award, and a Silver Citation from the Educational Interiors Showcase.