Fall 2022 NFO Schedule
Wednesday, August 17 – Thursday, August 18
Wednesday, August 17, 2022
Kuykendall 106 Events Room
Time
Events
1:00 pm–1:30 pm
Check-in
Hoʻolauna: Coming together, making introductions
1:30 pm–1:50 pm
Welcome to Mānoa: Greetings from Academic Excellence
1:50 pm–2:50 pm
Starting Out and Staying Balanced! A Panel of Experienced Faculty—Perspectives on teaching & learning from various disciplines
2:50 pm–3:15 pm
Transition
3:15 pm–4:00 pm
Teaching, Research and Service at Mānoa: a Conversation with the Provost
4:00 pm
Closing
Kathie Kane, OFDAS
Thursday, August 18, 2022
Campus Center Executive Dining Room
Time
Events
10:00 am–10:30 am
Morning Hui
10:30 am–11:00 am
Welina Mānoa: How Does Mānoa Greet Us, How Can We Greet Mānoa?
11:00 am–12:30 pm
UHPA Sponsored Luncheon & Presentation on Collective Bargaining & Contract Issues
12:30 pm–12:45 pm
Faculty Senate: Faculty Governance and How You Can Get Involved
12:45 pm–1:15 pm
For Faculty, By Faculty @ OFDAS
1:15 pm–1:30 pm
Transition
1:30 pm–2:00 pm
Faculty Rights and Responsibilities
2:00 pm–2:30 pm
Contract Renewal, Promotion, and Tenure
2:30 pm
Closing
Kathie Kane, OFDAS
Provost's Reception
for New Faculty
Thursday, August 25, 2022
4:30–6:00 pm at College Hill
Meet Mānoa administrators, deans, department chairs, and new faculty. New faculty may bring a guest. A formal e-invitation and a map to College Hill will be emailed to new faculty. Please view your e-invitation to RSVP.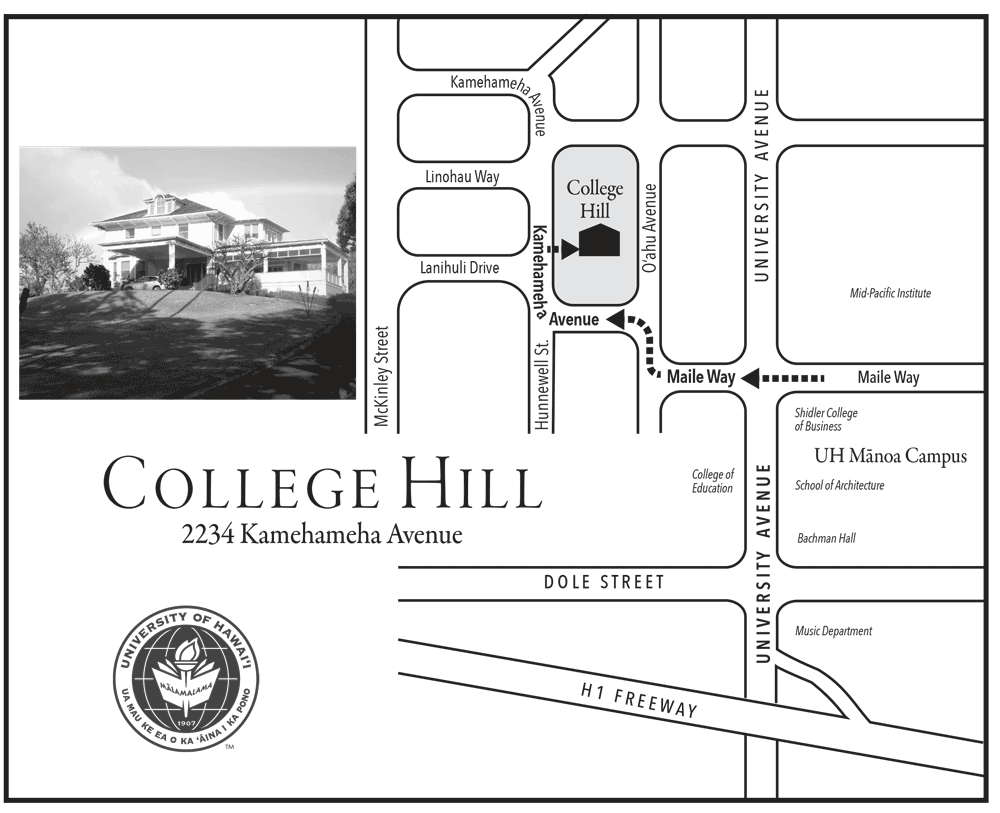 ---
Check back for updates
Did you miss last semester's NFO?
Contact us if you have any questions or concerns.